This help article explains how to order vouchers funded by the local authority.
Important: this option will only show if Evouchers has a relationship with your Local Authority and they fund the distribution of FSM vouchers through us.
Step 1
When creating your order, the LA-funded option should show like the image below, please select this category.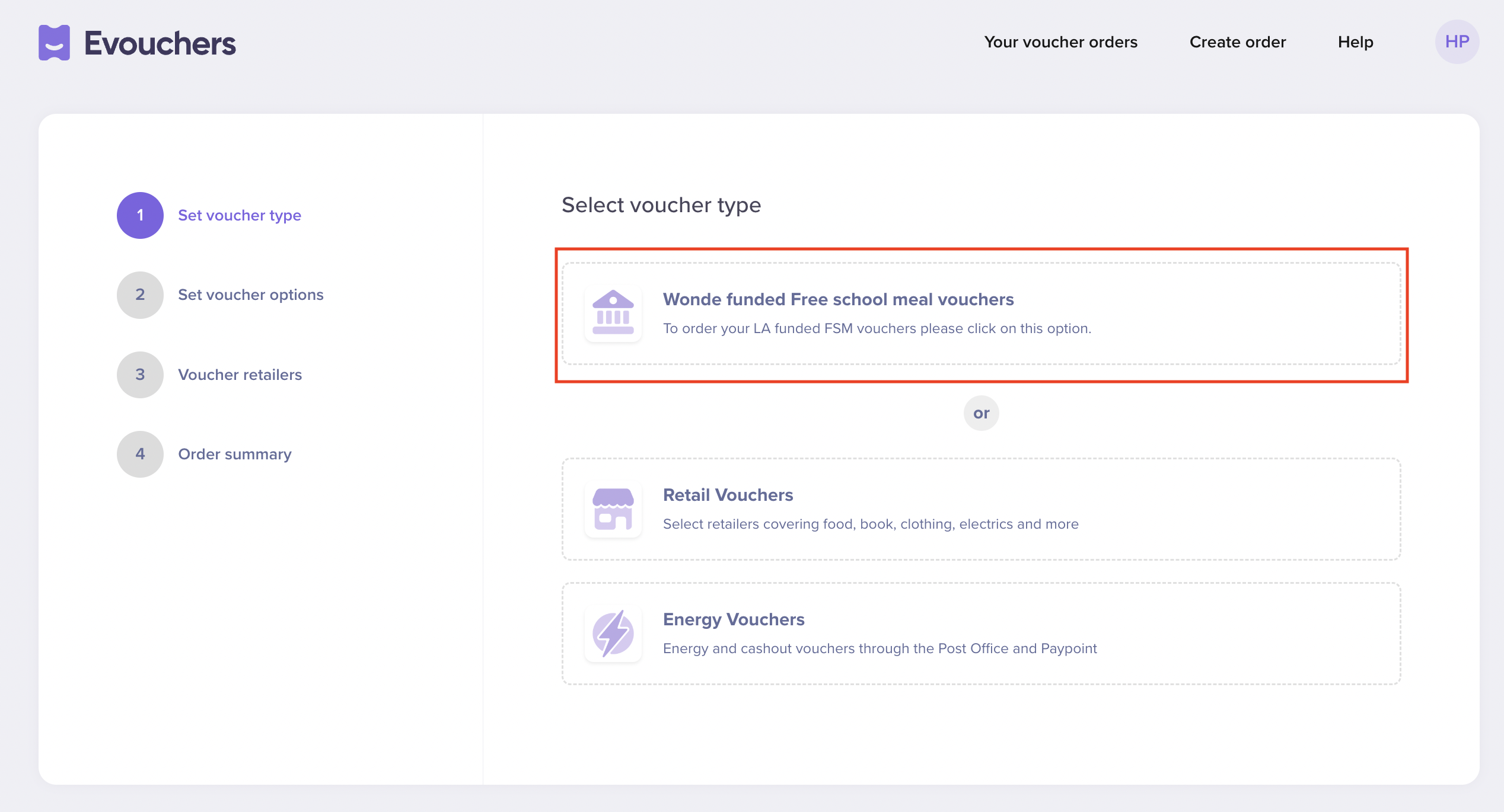 Step 2
Please select the voucher value that is available (this amount has been pre-agreed with your Local Authority) then enter the number of vouchers required and select 'next step'.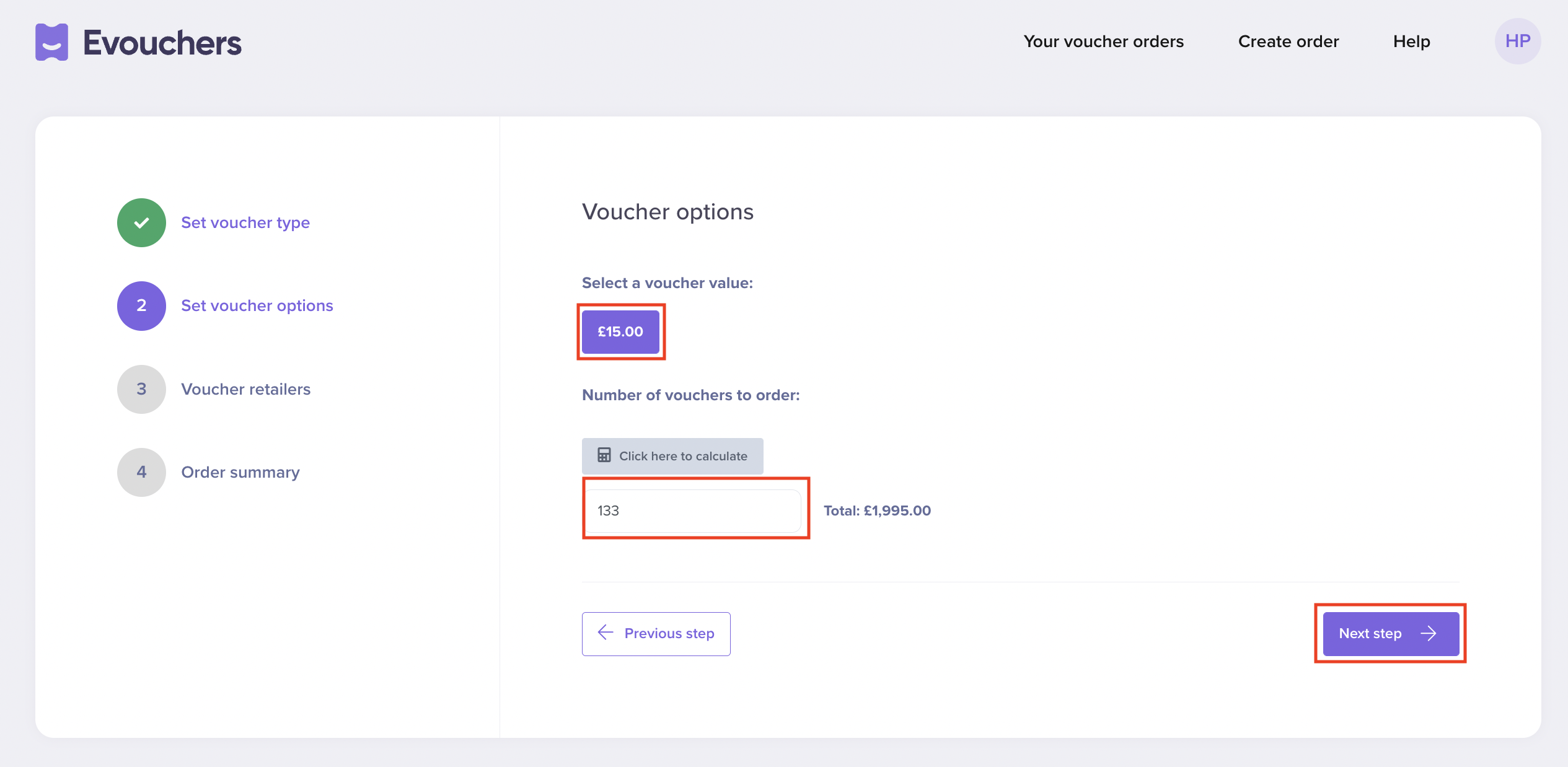 Step 3
Click the 'select all retailers' option and then 'next step'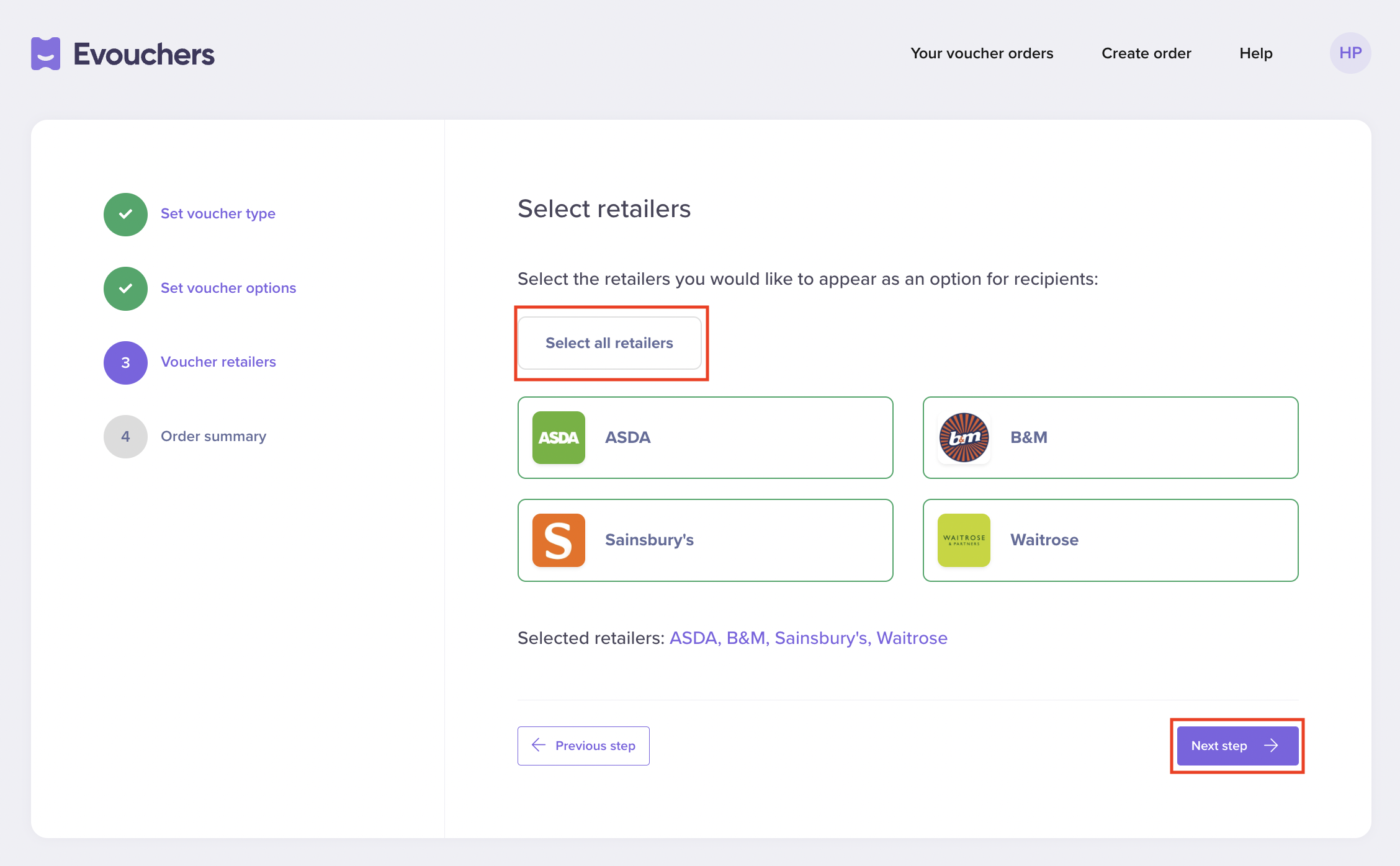 Step 4
Check all details in the order summary page and then click 'add order to cart'.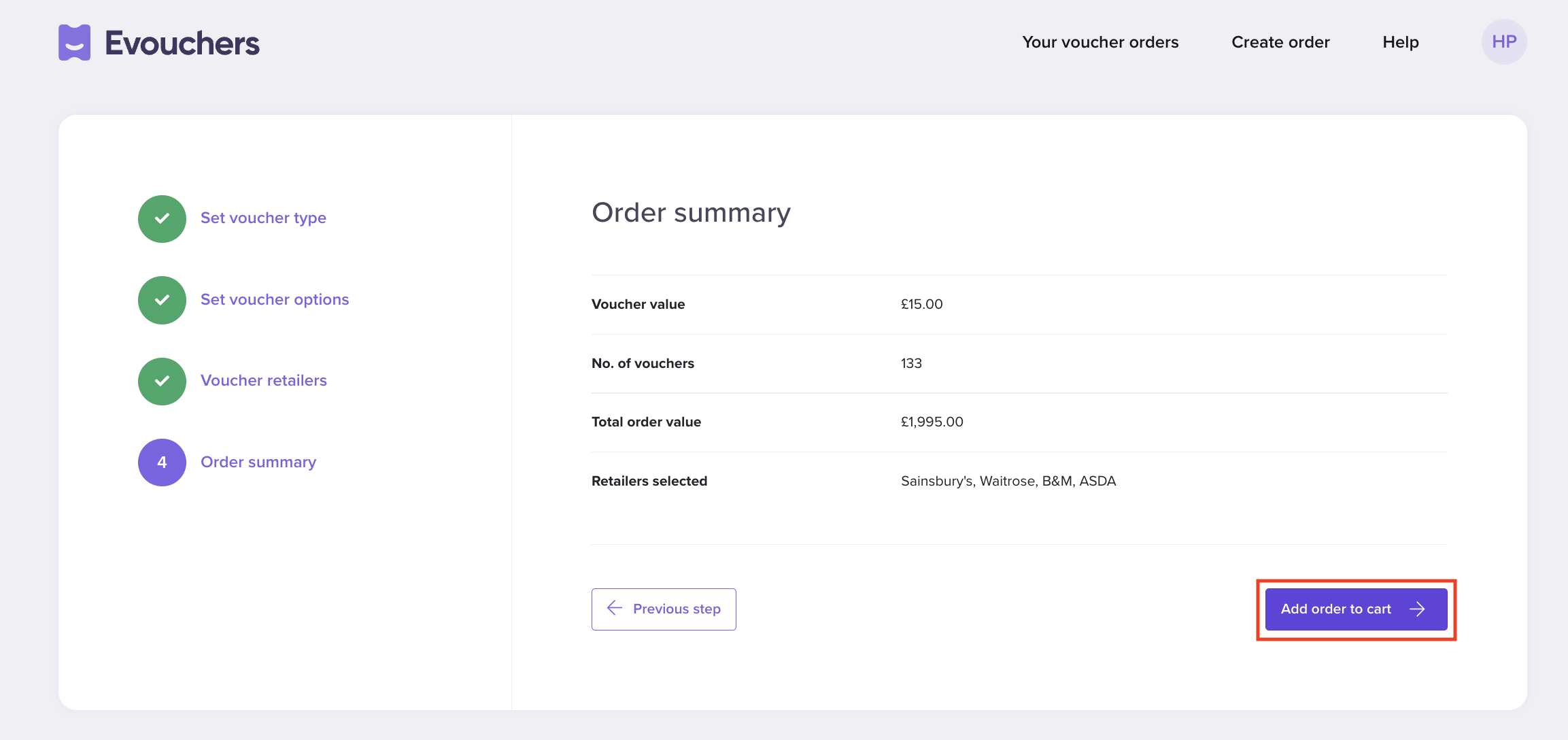 Step 5
As your local Authority has paid Evouchers directly for your FSM order, you are not required to pay. The following option will therefore show so you simply need to agree to the terms and conditions and privacy policy and select 'complete order'.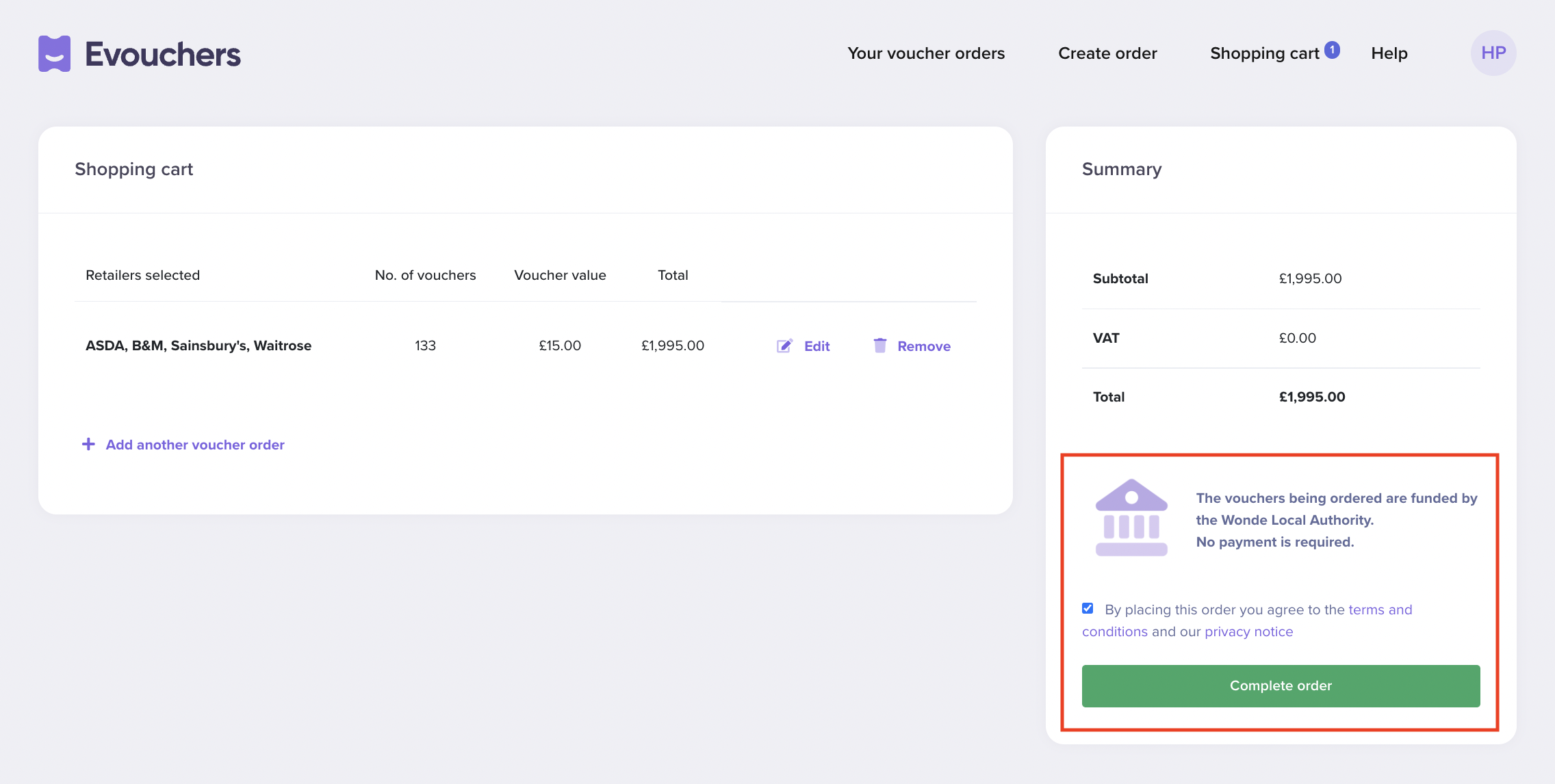 Step 6
You're now able to assign vouchers to recipients through your MIS or CSV upload.