This help article explains how to log in directly to Evouchers.com.
Step 1
Visit evouchers.com/login, enter your email address as shown below, and click 'Continue'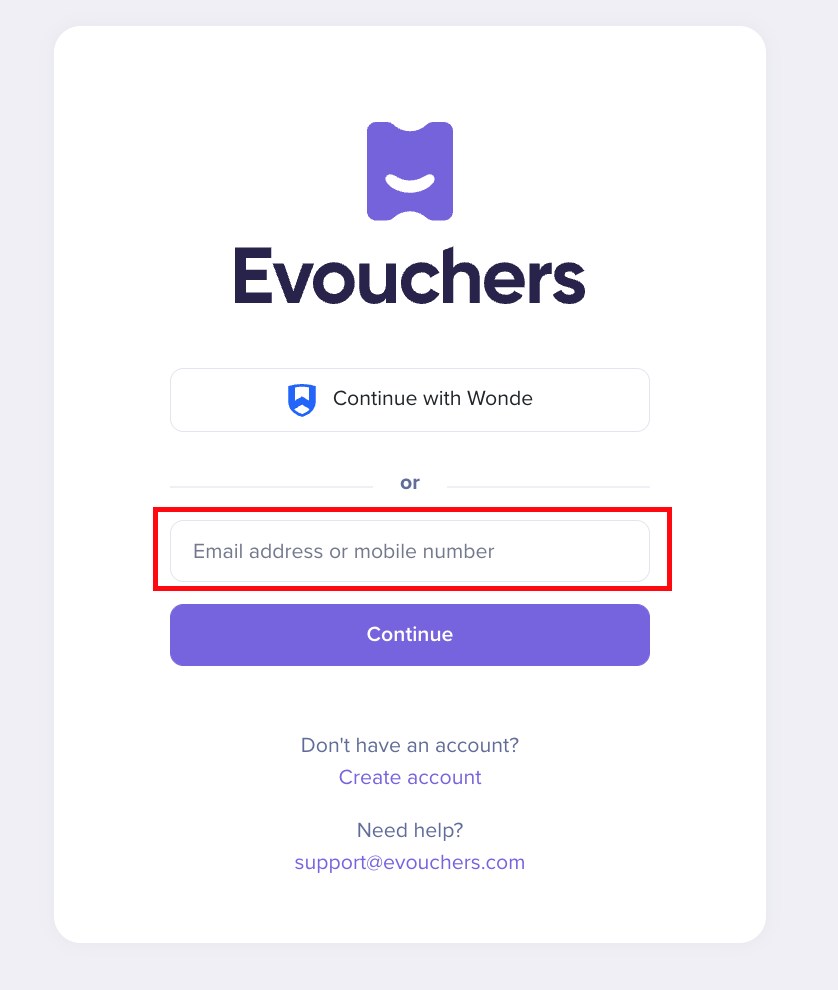 Step 2
You will then be sent a secure login link to your email address. Click on the link in the email to login.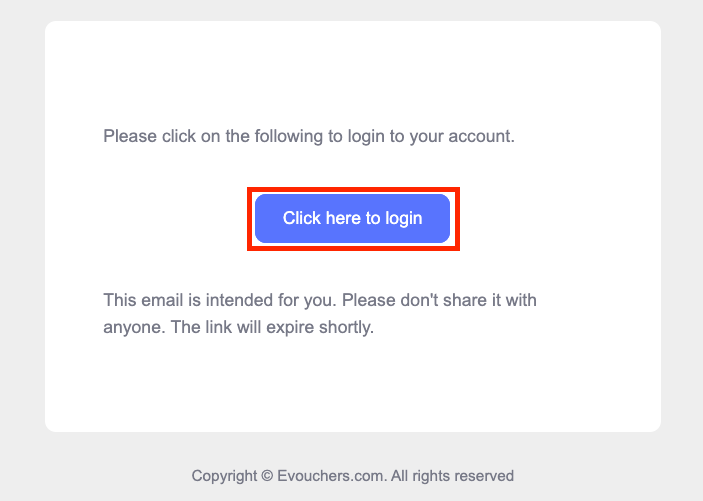 Please note:
If your email is not received after a few minutes, please try checking your junk/spam folders.
Step 3
You will now be logged in to view your evouchers.com dashboard and begin placing an order.