Adding a new admin user:
Step 1
Visit https://evouchers.com/login and login to your evouchers account.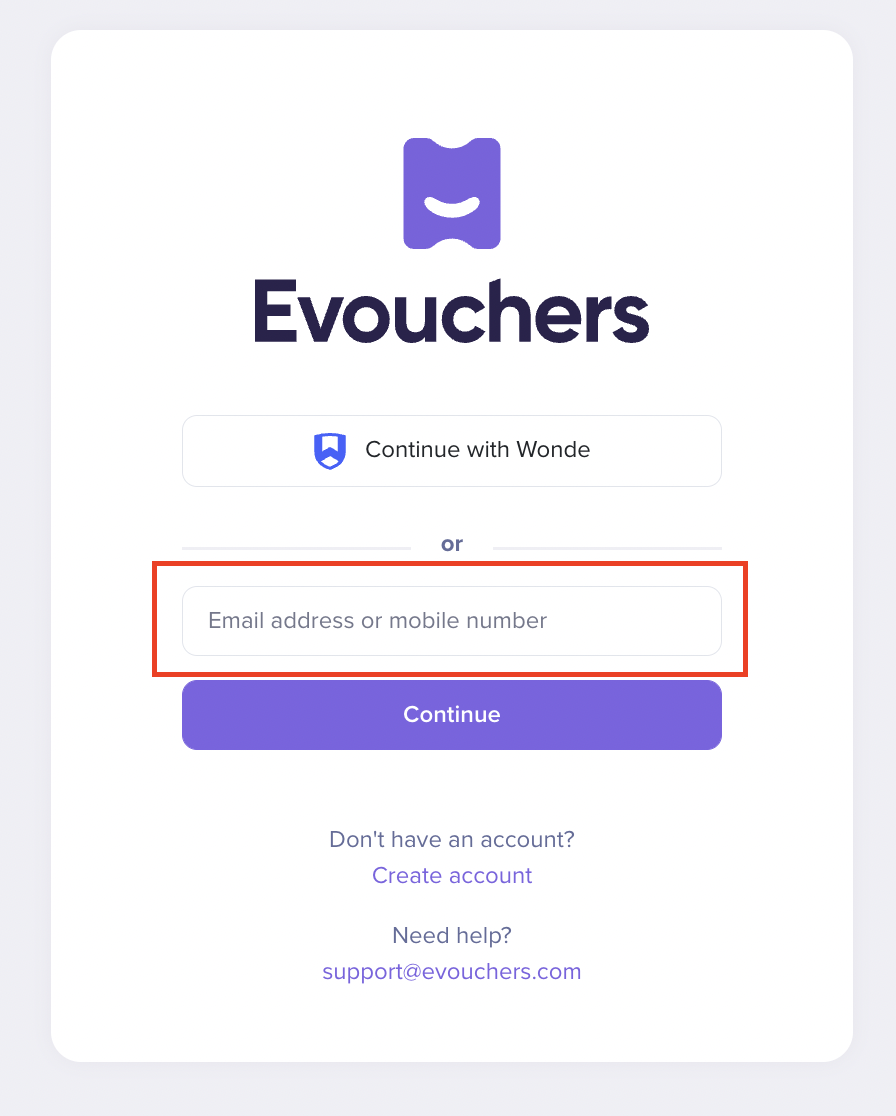 Step 2
You will then receive an email containing a secure link to access your account.
Please note:
If you do not receive your email, try checking your junk/spam folders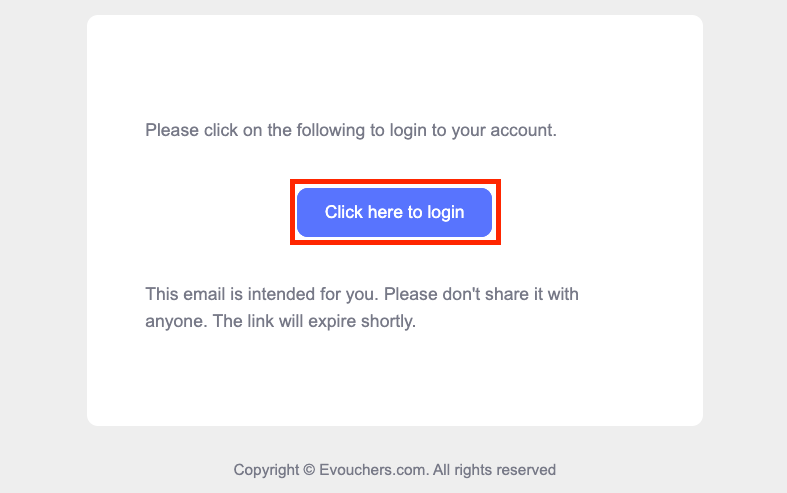 Step 3
Click your initials and select 'manage users'.


Step 4
To add a new user, select 'Add new user'.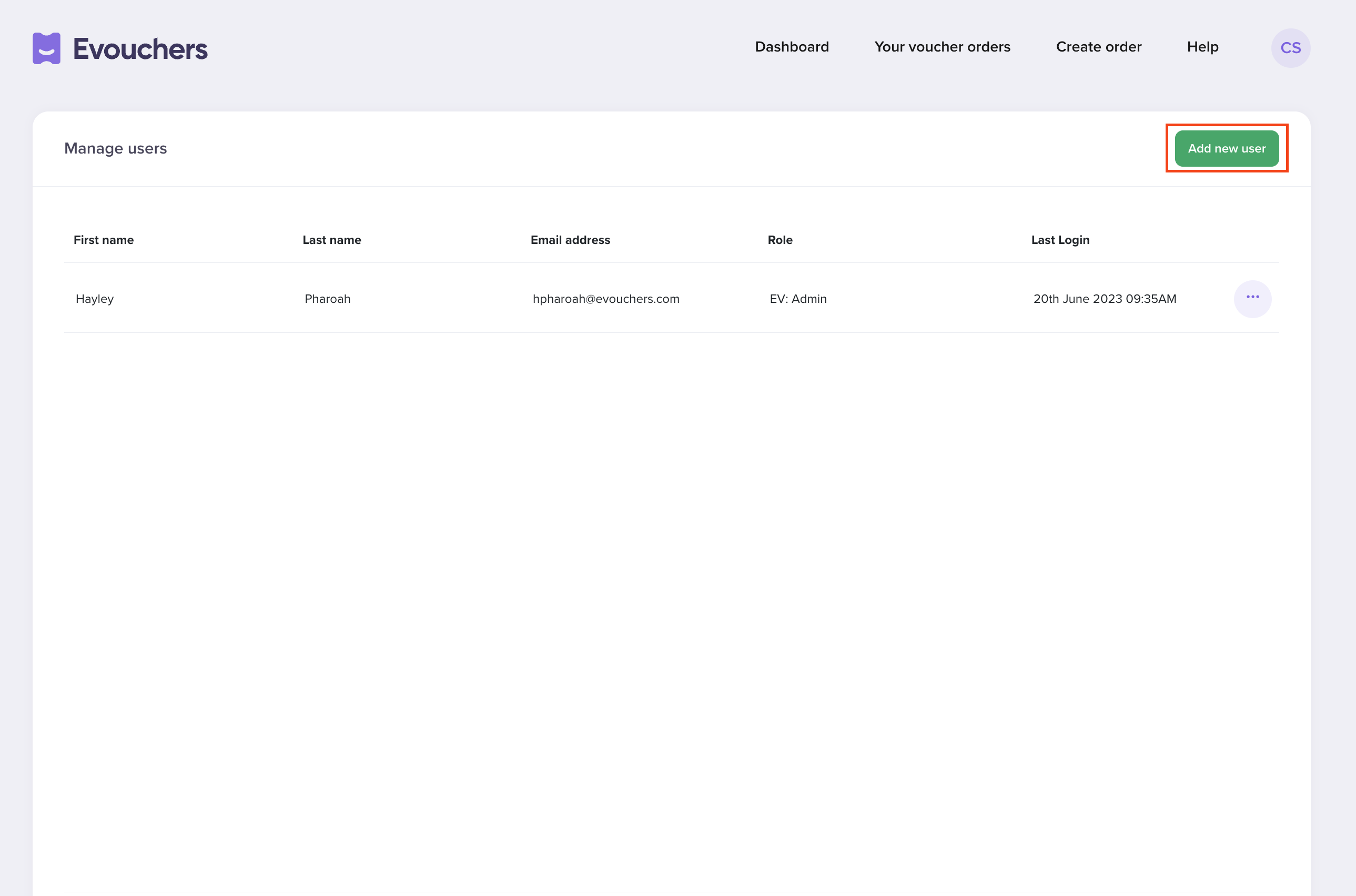 Step 5
Please enter the relevant details and select 'Invite user'.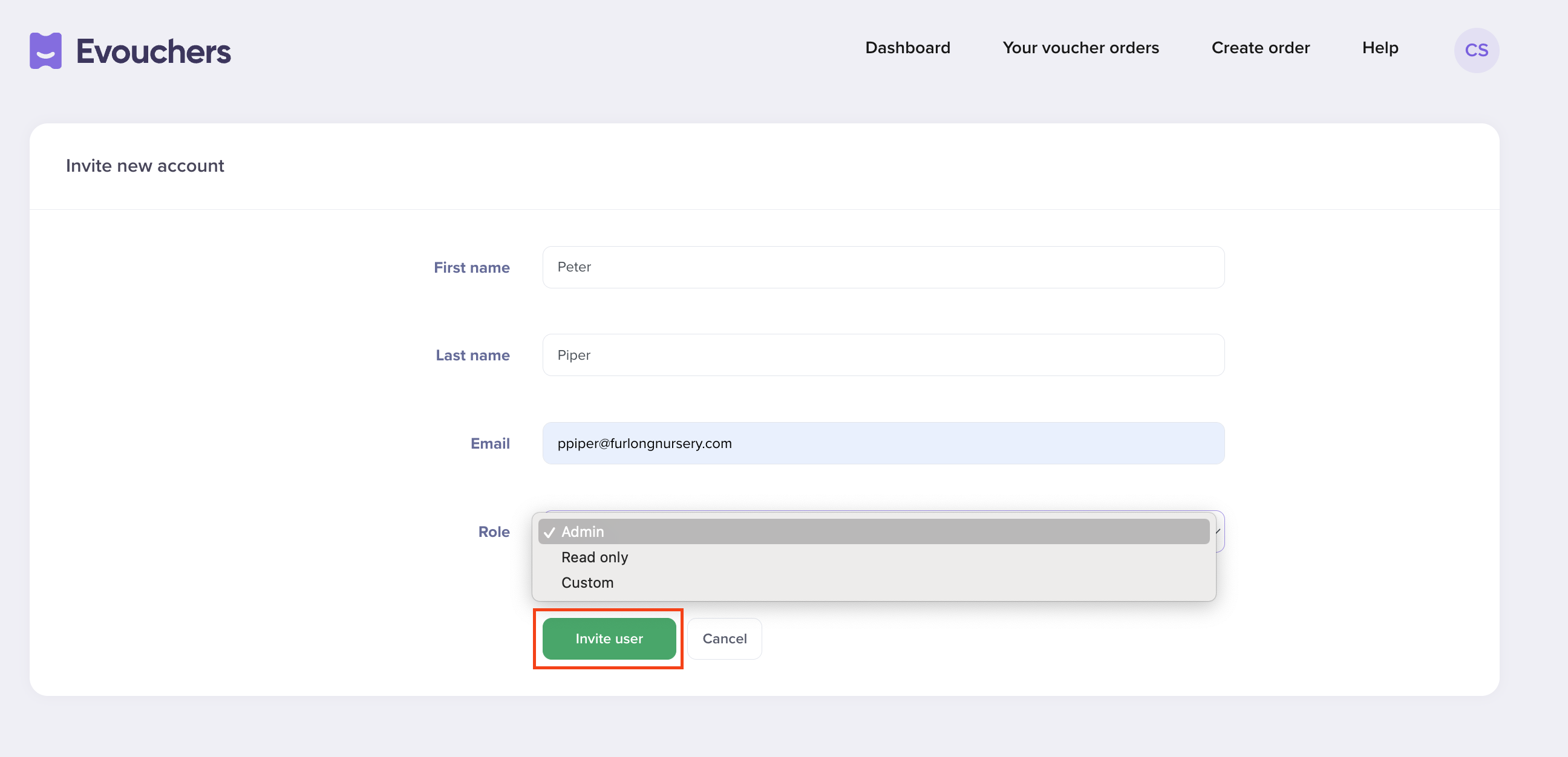 Deleting an existing admin user
Repeat steps 1 to 3 as shown above.
Please then click on the three dots and select 'delete user'.