This help article explains how to order a voucher for a single recipient and how to manually assign one voucher.
Step 1
You will receive an email to let you know your account has been created. Please click the link to get started.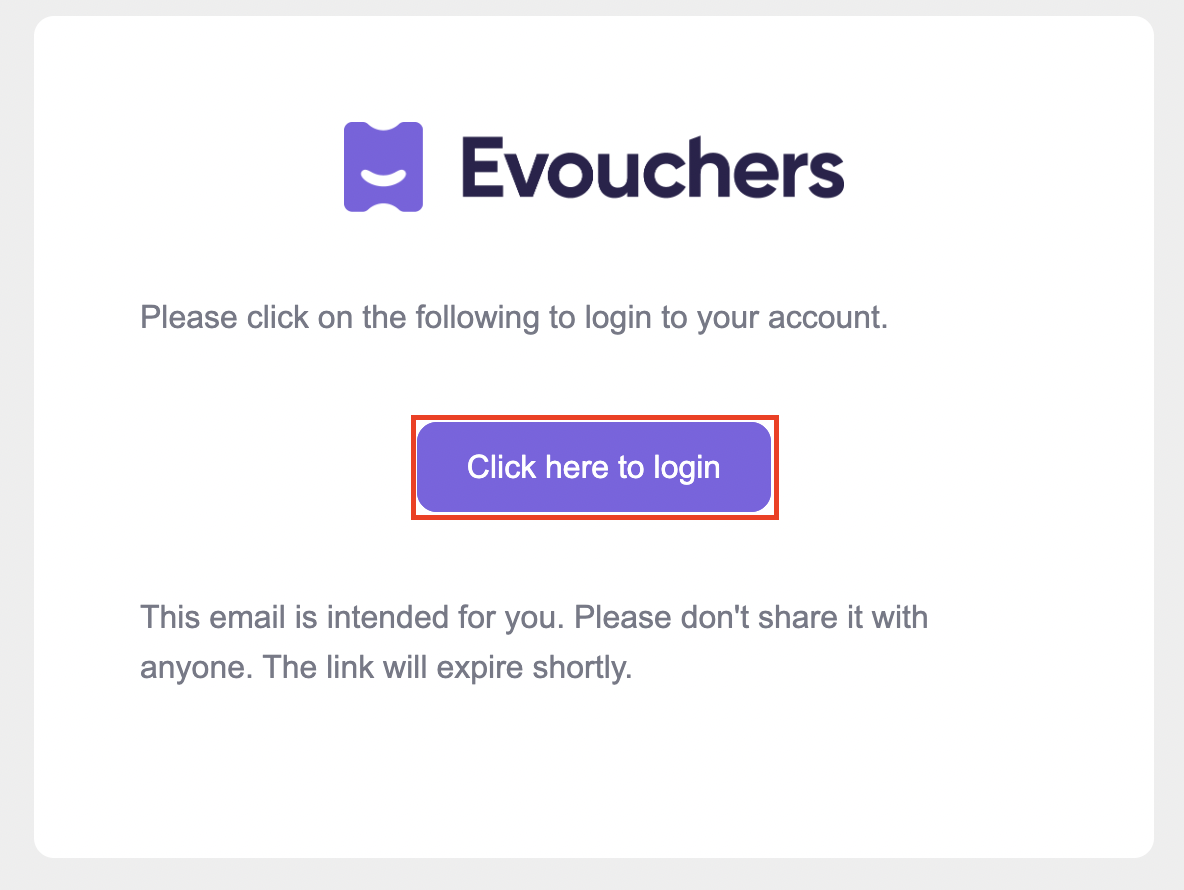 Step 2
To create your first order, please select 'Create order' in the top right-hand corner of the screen.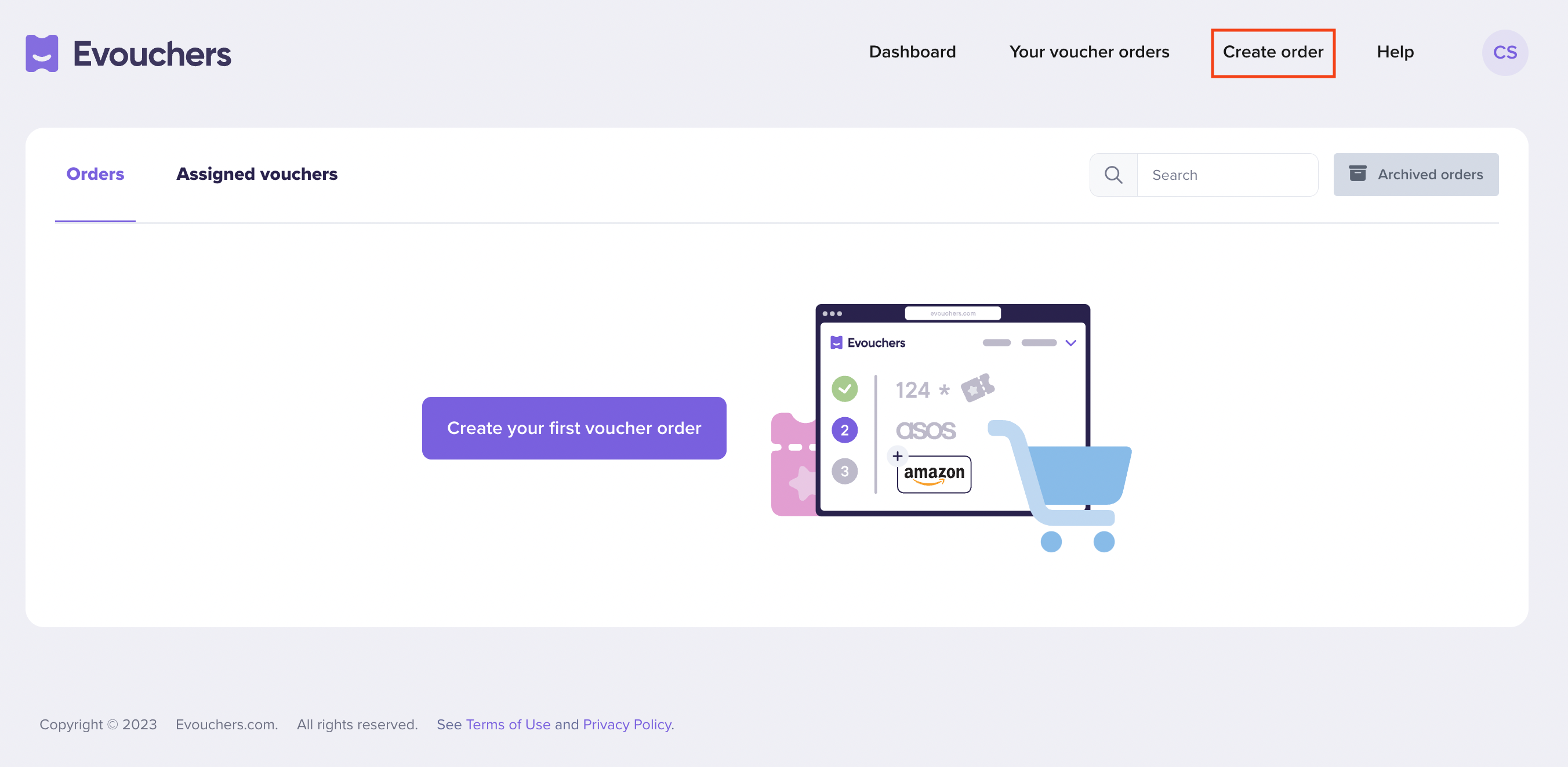 Step 3
Please select the type of voucher you wish to purchase and click Next step.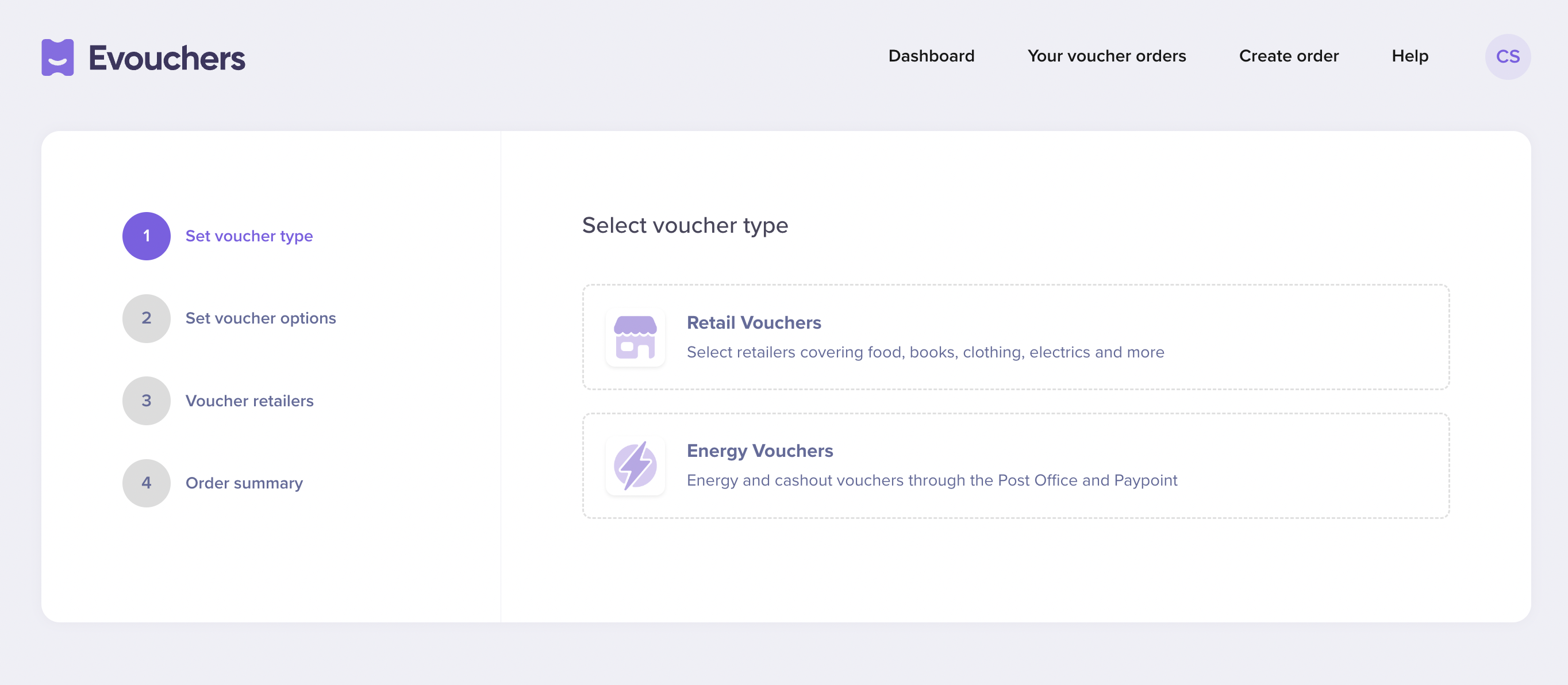 Step 4
Please choose the voucher value or click 'custom' to manually enter an amount, then enter the quantity of vouchers you wish to purchase, and click Next Step.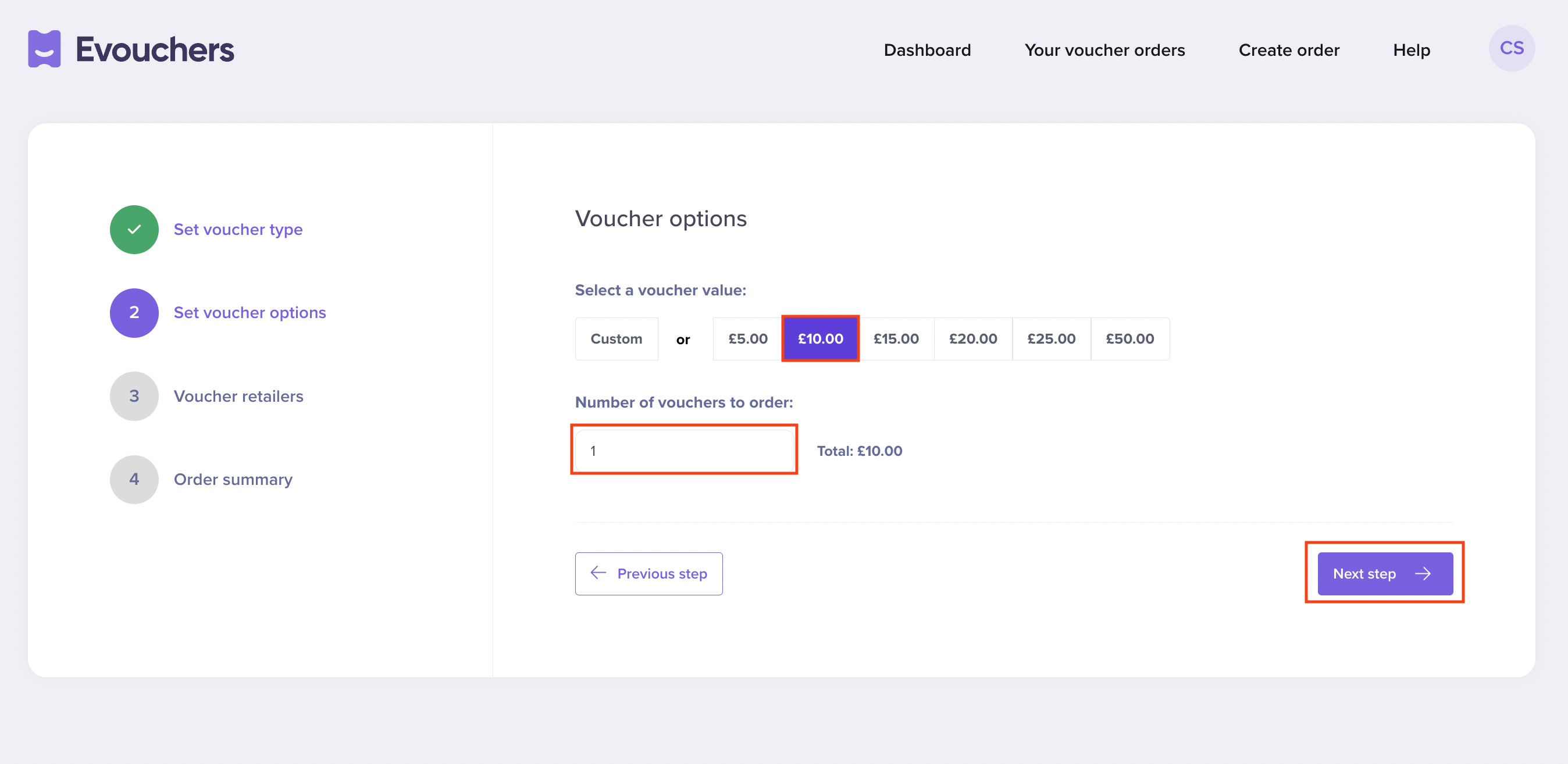 Step 5
Please select the retailers you would like make available to the recipient, then click Next Step.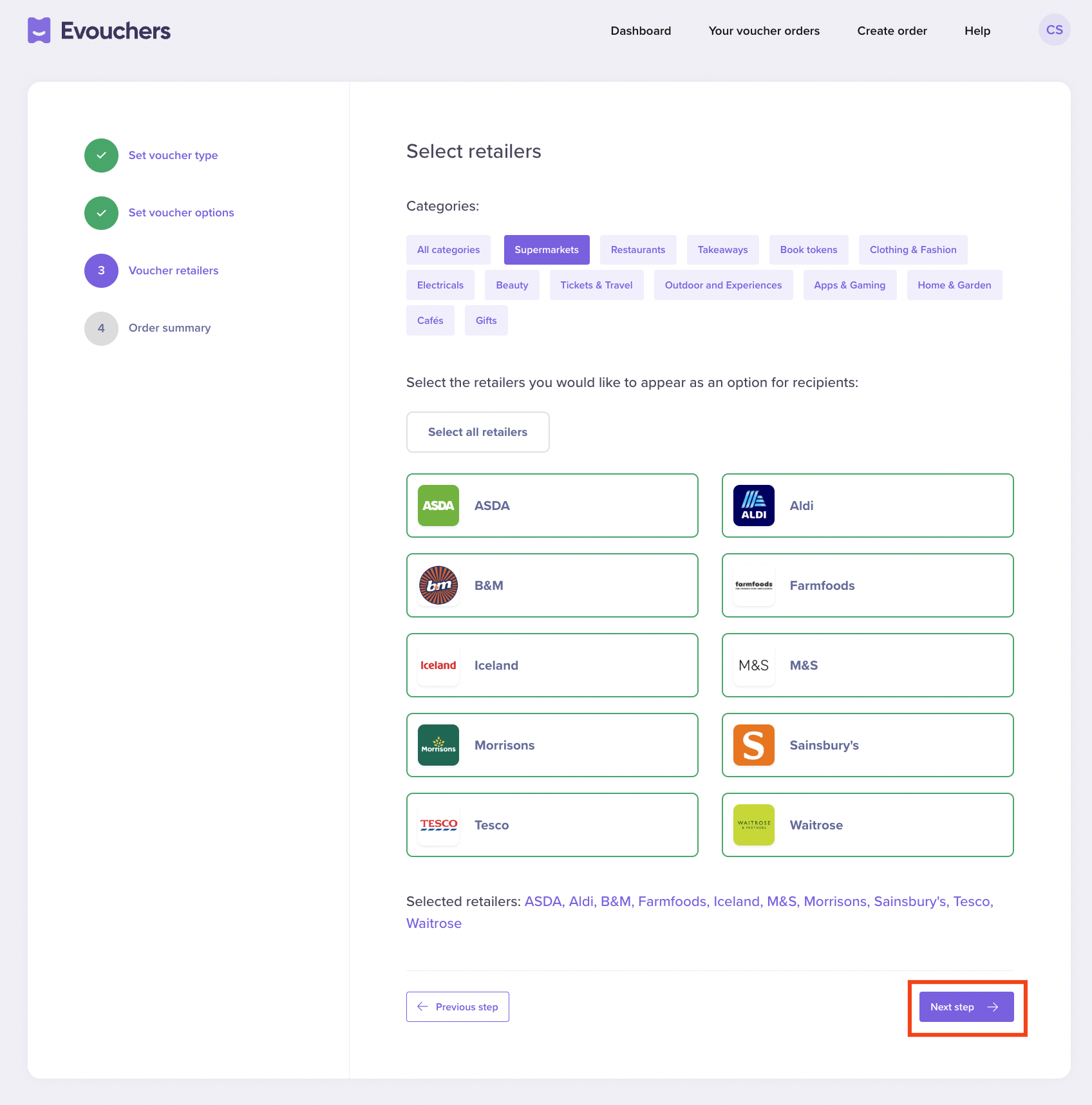 Step 6
Please check your order summary, and then select add to your cart.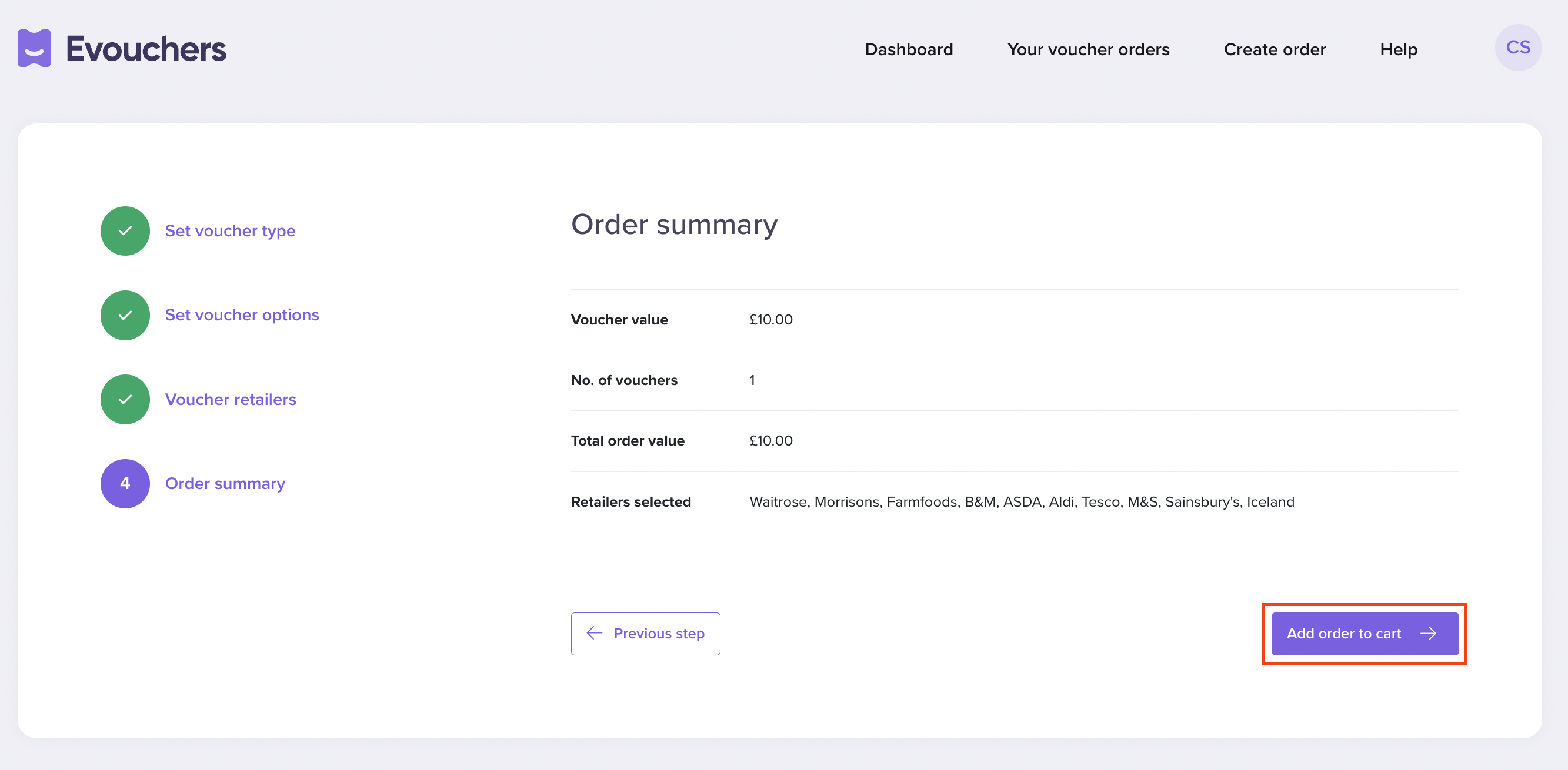 Step 7
Please select your payment method, agree to the terms and conditions and privacy policy and then select pay by invoice.
Step 8
Your order will now show on your orders page. Please click anywhere along the order to assign the vouchers.

Step 9
You will be presented with multiple options that can be used to distribute the vouchers. Please select 'send vouchers manually by entering the recipients contact details'.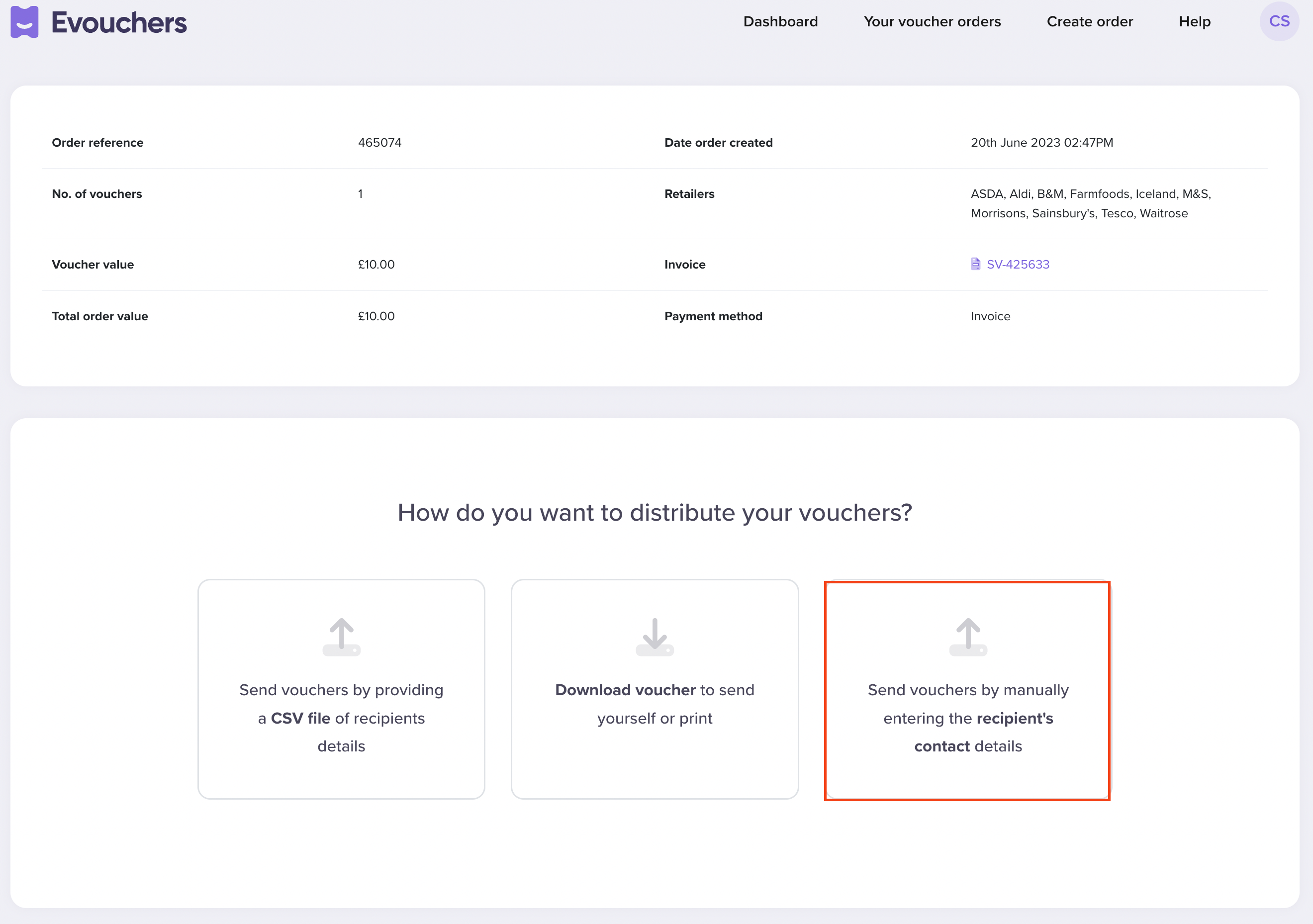 Step 10
Please select the retailer choice (or select the recipient to choose) then enter the recipients details.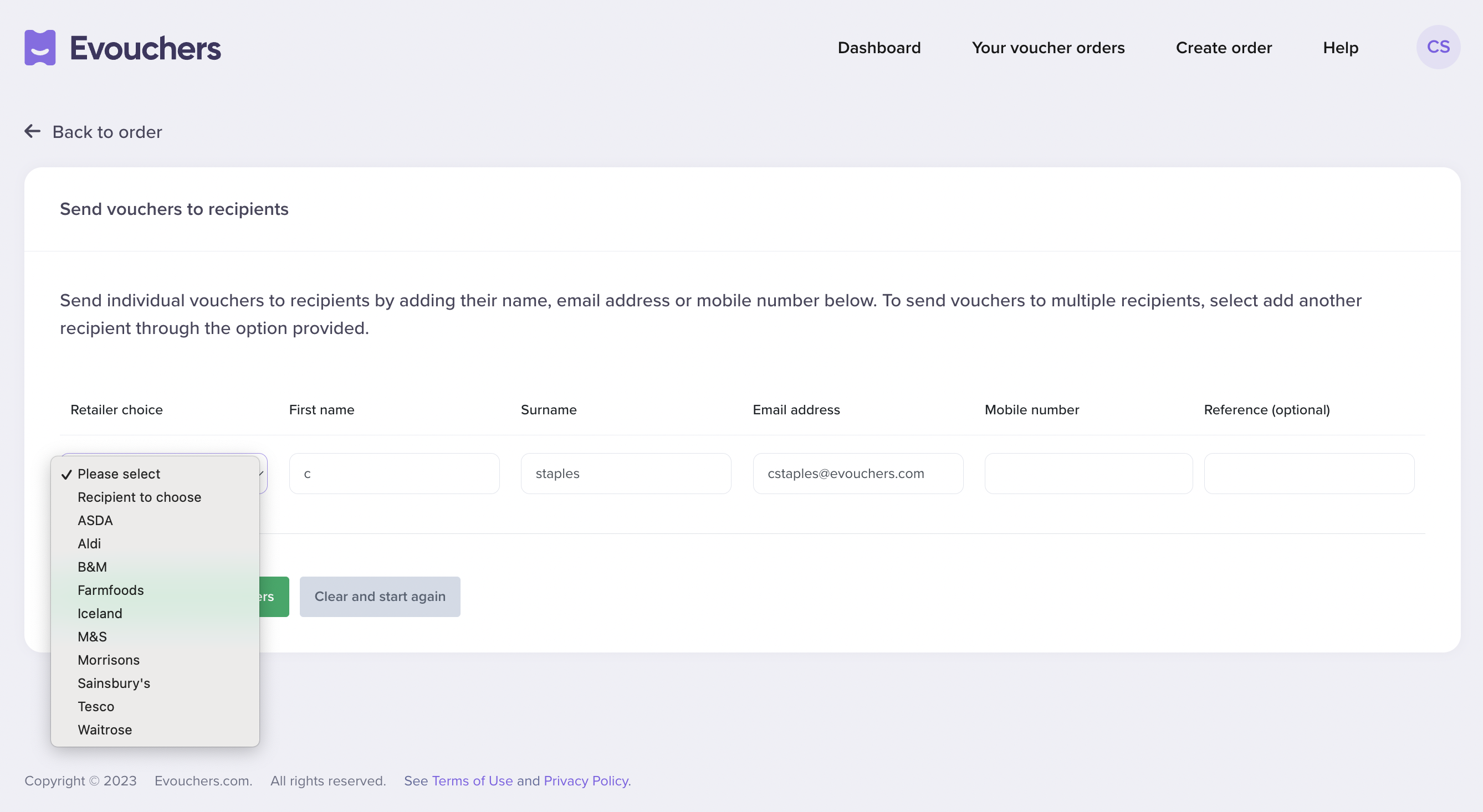 Step 11
Once the recipients details have been entered, please click confirm and send voucher. You can choose whether you would like to send the vouchers now or later. If selecting send later, please select the date you would like the vouchers to be sent.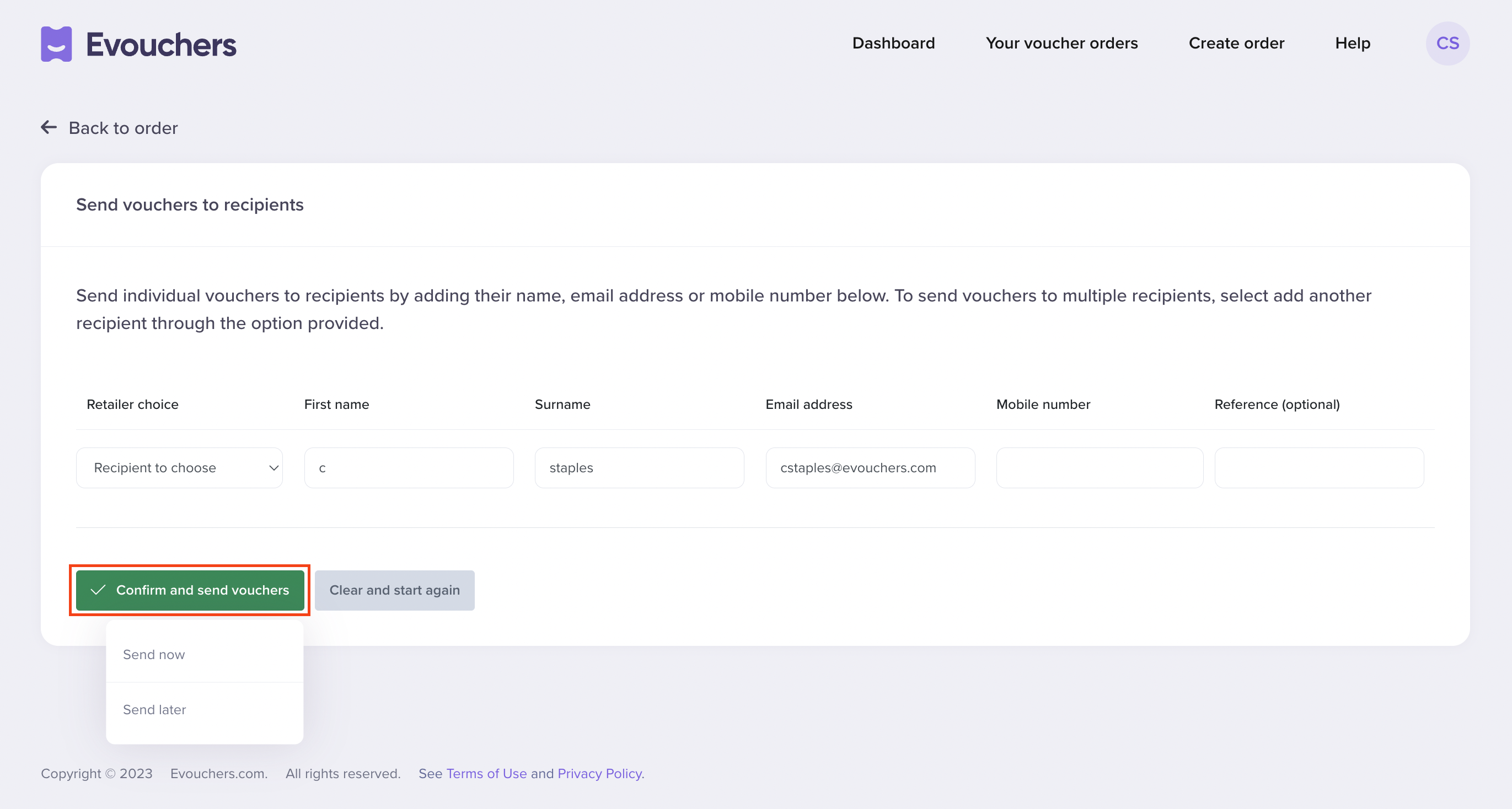 Step 12
Your voucher has now been assigned and will either be sent immediately or on the scheduled date selected.