Once you have downloaded our Evouchers.com app, you are ready to login!
Step 1
Enter your email in the box, as shown below, and click LOGIN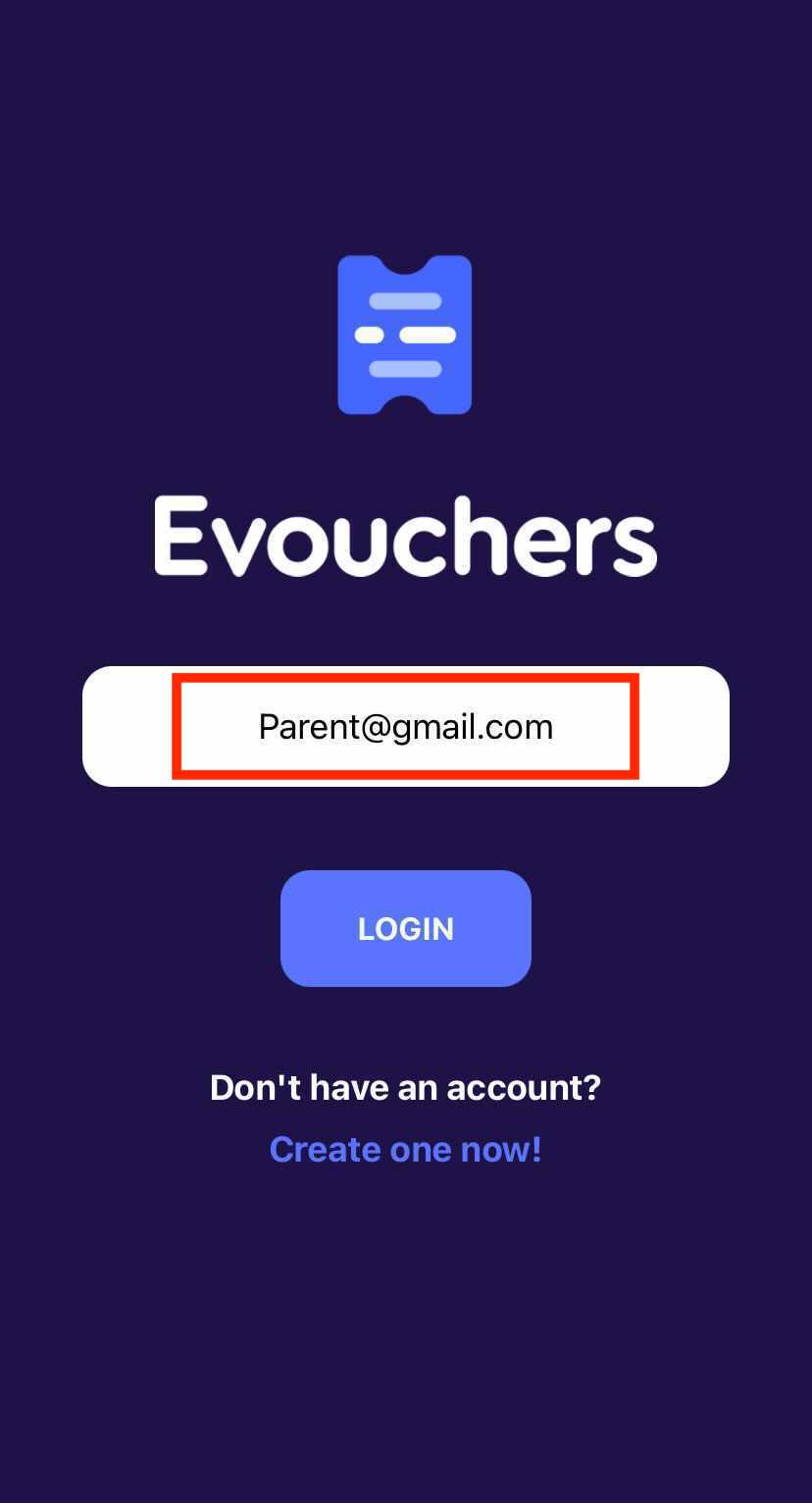 Step 2
You will then be sent a login code to your email. Copy the code in your email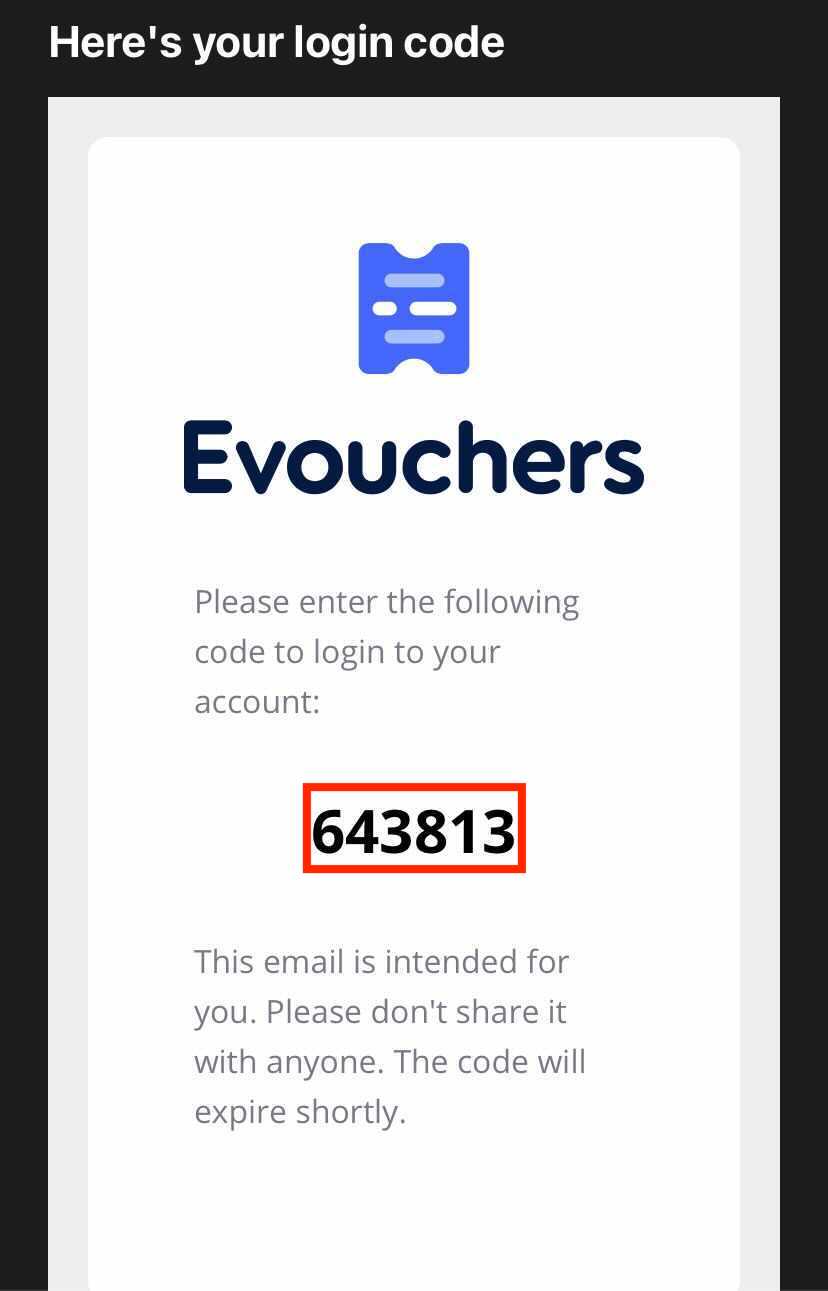 Step 3
Enter the code from your email into the login code box within the app and click LOGIN WITH CODE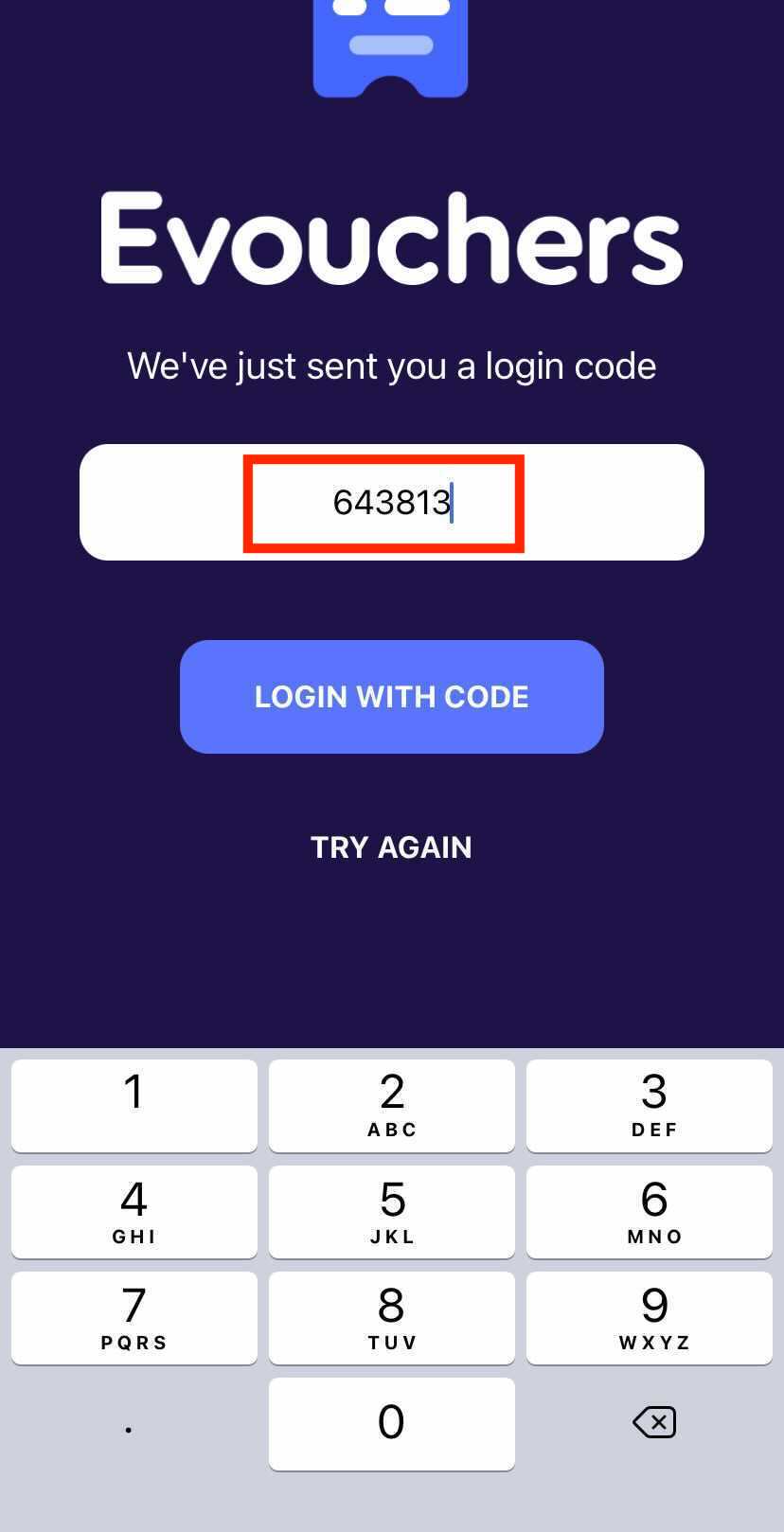 Step 4
You will now be logged into your account to view your claimed vouchers
Step 5
Click the + in the top right corner
Step 6
Click the SCAN QR CODE button, or enter the voucher number in the boxes above.
Step 7
The voucher will now appear in your vouchers page. Click anywhere on the voucher to open it.
Step 8
Select View Voucher
Your Voucher is now ready to be redeemed!!